Designing for deceit in Silicon Valley

The malfeasance of the tech industry never sleeps. Even as we're distracted by the awful events in Ukraine, headlines continue to emerge about Silicon Valley's ongoing exploitation of users and their communities. (On Ukraine, by the way, see these resources from Tim Snyder, and this impressive video by Arnold Schwarzenegger.)
Let's start with Google. Just last week, Restaurant Business reported that a handful of Miami-area restaurants are suing Google because of its deceptive online-ordering system:
Starting in 2019, Google changed the way restaurants appeared in its search engine. When a person searched for a restaurant, Google would display a box with information about the restaurant as well as a prominent blue button that said "Order Online." . . .

According to the complaint, Google "intercepted" more than 1,000 orders from customers who would have otherwise ordered directly from the restaurant. The restaurants had to pay fees as high as 30% to delivery providers on those orders.
As the article points out, Google allegedly "designed the system to trick customers." Man, what a product roadmap that must have been: a set of features and interface elements explicitly designed for deceit. (Allegedly.) Come to think of it, that could make for an interesting book. Designed for Deceit: How to Mislead Users and Extort Locally-Owned Restaurants While Benefiting the Tiny Group of Oligarchs Who Own a 1.8 Trillion-Dollar Company. Maybe it's a long title, but it's not as long as the prison sentences should be.
Anyway, Google is hardly the only tech giant doing this.
This newsletter isn't free.
Please chip in by joining Creative Good – you'll get all posts, and discuss with other members on the Creative Good Forum.
Prime crime
The headline says it all: Internal documents show Amazon has for years knowingly tricked people into signing up for Prime subscriptions (Insider, March 15, 2022). Much like Google's deceptive restaurant-ordering system, Amazon's checkout process drew on "dark patterns" to get customers to sign up for Amazon Prime without their knowledge or consent.
The scheme was simple: label a button with the text "Continue with FREE 1-day shipping" and then, when customers click on it, sign them up to pay Amazon $139 a year! Of course, the word "FREE" doesn't technically mean "pay us $139 or whatever we raise it to, every year, forever" – but when you're a company worth over a trillion dollars, you can afford some leeway with your language.
Also, there was no incentive to correct the button label. According to Insider, "internal tests showed that clearer language led to fewer sign-ups." Translation: the ethical decision, the right decision, the customer-inclusive decision, was ignored – in favor of growth.
Not satisfied with deceptive signup buttons, Amazon went even further by forming another team, this one tasked with making life difficult for customers who were trying to leave Prime:
Internal documents also show that Amazon intentionally drew out the process of canceling a Prime membership. Under a project code-named "Iliad," Amazon created multiple layers of questions and new offers before a Prime member could cancel their subscription, in hopes of reducing member churn. The number of cancellations dropped by 14% at one point in 2017 following the launch of Iliad, and fewer members were navigating to the final cancellation page, one of the documents said.
See? UX really does work. Design a product to deceive, harass, and manipulate your customers, and the metrics will show a measurable result.
(This is not new behavior, by the way. I wrote about Amazon Prime's user exploitation over a year ago in Why I'm losing faith in UX. And last month I wrote Why you should resist Amazon by cancelling your Prime account.)
This newsletter isn't free.
Please chip in by joining Creative Good – you'll get all posts, and discuss with other members on the Creative Good Forum.
Microsoft, always classy
Just a few miles from Amazon headquarters, Microsoft is experimenting with ways to make Windows even less pleasant: Microsoft is testing ads in the Windows 11 File Explorer (Bleeping Computer, March 14, 2022). If you're blessedly unaware of File Explorer, that's the part of Windows where users navigate their files and folders. (The Mac equivalent is the Finder.) As the headline suggests, Microsoft is looking at ways to sprinkle in advertising throughout the file-browsing experience. Because that's exactly the moment – clicking through a hierarchical folder system – when users urgently want to be assaulted with crass commercial pitches, while their behavior is quietly spied on for the benefit of advertisers.
Were customers included in the conception of this Windows feature? Of course not. Nor were they included, in any meaningful way, in Google's restaurant scam, or in Amazon's Prime crime. For the tech giants, users are a resource to be exploited, not a constituency to be catered to. The goal is growth at any cost.
Which raises the question: what, exactly, is the roadmap for the tech giants from here? "Growth at any cost" can't go on forever. And even before that, the companies' treatment of customers today isn't acceptable. (Or legal, in many cases.)
My best suggestion right now is to get off the services, if you can. Cancel your Amazon Prime account – everyone can do that, at least – and consider switching to the tools I've posted on Good Reports. You can also join the Creative Good community to access and share even more resources on our Creative Good Forum.
Ski slopes and trail maps
I'll close with an amusing example where customers were included, despite the tech industry's best attempt to ignore them. The New York Times recently ran an article called Is This the End of the Trail Map? (by Cindy Hirschfeld, March 8, 2022) describing how ski resorts are launching smartphone apps as they eliminate paper maps, which skiers have used for years to navigate the slopes. The shift to digital is "for both cost and pandemic reasons," says one ski resort spokesman. Another spokesman says that apps offer "a much better guest experience."
If anyone wonders what customers think about what ski resorts are doing, the article's comments make a clear case. A few samples:
• "If you're skiing in the back country, why would you expect to rely on a cell signal for directions? Don't go cheap on your customers."
• "9 times out of 10 I don't get a signal on the mountain. Which would make this useless."
• "So what happens when you're lost on the trail with a dead battery?"
• "Anyone try to peer into a smartphone on top of a mountain on a sunshine-filled cloudless day? With light reflecting off acres of snow? You're not going to see very much. Long live the paper map."
• "What is the advantage (to the skier) of even having a map on a tiny screen that you have to squint at and swipe all over the place to read? To save 1/8 the paper of a fast food lunch? Maybe we could even use 'smart' phones instead of toilet paper."
It goes on, and on, and on like this: over 100 comments revealing the customers' perspective, as opposed to the ski resorts' perspective, about why it's a terrible idea to eliminate paper maps. Which raises the question: why are resorts investing in smartphone apps, if customers are so opposed to them?
This newsletter isn't free.
Please chip in by joining Creative Good – you'll get all posts, and discuss with other members on the Creative Good Forum.
One possible answer is that the ski resorts haven't read Customers Included, and they haven't run listening labs to understand what their customers want.
A darker possibility is that they're well aware that customers don't want the apps, and they're launching them anyway. After all, the most powerful companies in tech are doing all that, and worse – deceiving and harming customers – and they're each worth over a trillion dollars.
Which is why those of us outside Big Tech have to stay vigilant. Companies and industries of all sorts are watching what the tech industry does. And the malfeasance of the tech industry never sleeps.
🔒 Post a comment on this column, for Creative Good members only.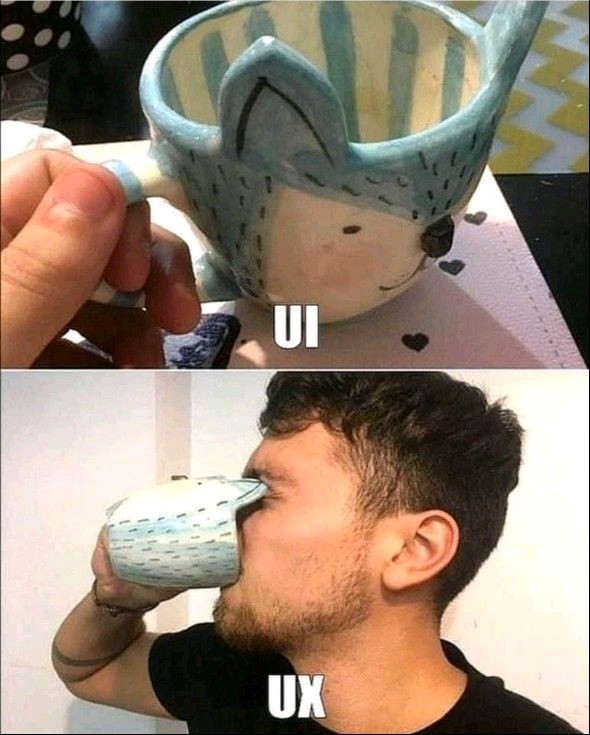 Until next time,
-mark
Mark Hurst, founder, Creative Good – see official announcement and join as a member
Email: mark@creativegood.com
Read my non-toxic tech reviews at Good Reports
Listen to my podcast/radio show: techtonic.fm
Subscribe to my email newsletter
Sign up for my to-do list with privacy built in, Good Todo
Twitter: @markhurst
- – -