Three things you should listen to

Hi friends,
Instead of the usual column to read, this week I offer three new items for you to listen to: a Techtonic podcast, and two conversations (posted as Creative Good podcasts) about customer experience.
---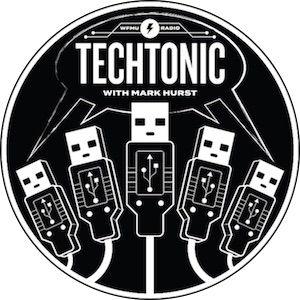 Techtonic interview: Ridiculing Apple's Vision Pro headset with Paris Marx (June 19, 2023)
In my recent column Rejecting the Apple Vision Pro, I explained my opposition to Apple's new AR headset. But I wanted to spotlight another voice that's been raising the alarm.
So I was happy to have author and tech critic Paris Marx back on Techtonic this week, talking about Apple's new "face jail," as I call it. Paris writes that the device "deserves to be ridiculed." (Interestingly, elsewhere on the political spectrum, Ross Douthat similarly called for "derision.")
Stream the show (interview starts at 5:17)
Episode links, memes in the playlist, and listener comments
---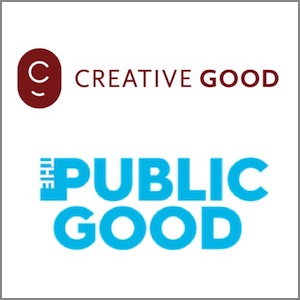 Conversation 1 with Tricia Davies about customer experience in public vs. private sector (May 24, 2023).
I'm excited to share a conversation with my longtime friend Tricia Davies, in which we discuss customer experience consulting in the private and public sectors. As founder of The Public Good (the name has a nice ring to it!), Tricia has worked for over two decades in policy research and strategic planning with public-sector clients. As my consulting clients are mostly private-sector, it's interesting to compare and contrast: how is a government agency the same, or different, from a corporate client when trying to build a good experience? (Spoiler: in both cases, you have to include the citizen – or customer – to deliver the right service.)
Listen to our conversation from May 24, 2023 – including a story about how Brooklyn's Prospect Park came back to life.
---
Conversation 2 with Tricia Davies (June 14, 2023).
In our second conversation, Tricia describes a frustrating experience trying to get her company re-certified with New York City's small business agency. Even though we can "assume best intentions," as Tricia says, the agency's customer experience was not helpful. What does it take to bring change to an organization, whether private or public sector? We discuss possibilities.
Listen to our conversation from June 14, 2023 – including a story about an amazing innovation in the U.S. Navy that was almost shut down for being too good.
---

A few more pointers, for Creative Good members only. (Join Creative Good now.)
• Discussion question: Relationship between mental-health apps and insurance companies? Creative Good member @D_f asked why online therapy apps are sharing patient data with insurance companies. We have thoughts, and links to recent news on the topic.
• In our thread on dark patterns, we've added news of Amazon's deceit in its Prime subscriptions. As the FTC put it in its lawsuit, Amazon has been "tricking and trapping" customers. Keep it classy, Amazon.
• The future of the internet is . . . the Creative Good Forum? In response to the decline of Reddit and Google, it's looking more and more like small, donation-based communities are the future of good online experience. We discuss further in this thread.
• In our new and improved surveillance thread, I posted a new research paper about surveillance in video games – specifically, how much data spying game companies are gaining on their players. See this post.
• On robotaxis: Creative Good member @JJP posted news about robotaxis causing dangerous blockages for the San Francisco fire department. I followed up with news of so-called "Elon Mode" in Teslas, making the rolling computers even more dangerous to everyone on the road.
• In Articles of Note, BBEdit gets some love as a tool focused on good UX. As a BBEdit user for 25 years, I agree: in fact, I'm typing this very newsletter in BBEdit!
• In Problems with ChatGPT and generative AI, several new posts – including "model collapse" as the AIs read each other's nonsense, a relevant comic strip, and consumer outrage at products in Hobby Lobby . . . that never existed.
Just remember: When you put on the face jail, this is fine.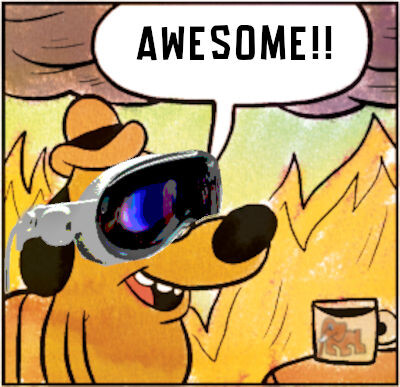 Join Creative Good to post a comment on the members-only Creative Good Forum.
Until next time,
-mark
Mark Hurst, founder, Creative Good – see official announcement and join as a member
Email: mark@creativegood.com
Read my non-toxic tech reviews at Good Reports
Listen to my podcast/radio show: techtonic.fm
Subscribe to my email newsletter
Sign up for my to-do list with privacy built in, Good Todo
On Mastodon: @markhurst@mastodon.social
- – -