(Two quick notes before I start: first, welcome to all the new subscribers who came from my viral thread about the "con" in Silicon Valley startups. And second, please listen to Goodbye, Google: I was interviewed by Wade Roush on his Soonish podcast, and I gave some suggestions about how to "get off Google," as I say at the end of every Techtonic. -mark)
- - -
The spirit of New York, and the internet, depend on what we believe in

Years ago, when I ran my Gel conference each spring, I arranged for attendees to take tours of New York City. On the first day of the conference everyone split up into small groups and fanned out across the city for various experiences, returning for speaker presentations in the theater the next day. Some experiences were more popular than others – the Greenwich Village Food Tour was always oversubscribed – but there were gems throughout.
One year a van load of attendees rode out to a beach in Queens, near JFK airport, to discover what had washed ashore there. Dead Horse Bay, as it's called, was the dumping ground of Robert Moses's neighborhood clearings as he directed the construction of the city's expressways. On this Gel day, attendees arrived at low tide, just as the receding waters revealed a jumbled layer of mid-century detritus: glass milk bottles, ceramics, toys that had deteriorated through decades of water and wind.
When the van returned to Manhattan a few hours later, I spoke to a few of the Dead Horse Bay attendees. They were glowing. They had seen something authentic, something unique and inexpressible that couldn't be reduced to a few ones and zeros of a digital photo or blog post. New York was alive, and much more vibrant than a screen.
Recently the New York spirit has dimmed somewhat – in part, of course, because of pandemic and lockdown – but more, in my opinion, due to the influx of Silicon Valley money, power, and values... not to mention the screen that New Yorkers grip in their hands as (all too often) they stare at, mesmerized, while toddling down the sidewalk.
I was glad to speak with Craig Taylor this week on Techtonic, my weekly radio show. He's the author of a new oral history of the city, New Yorkers: A City and Its People in Our Time. The book presents a mosaic of dozens of New York voices – from all five boroughs, of all ages, and from all conceivable walks of life. Our conversation both reassured me that the unique New York spirit endures – and validated my fear that New York is severely under threat from Big Tech money and power.
Listen to my interview with Craig Taylor: you can jump straight to the interview or download the podcast episode with the whole show. (Links to Craig, his book, and more are in the show notes.)
I know I've recommended two shows to listen to, both this Techtonic episode and Wade Roush's interview up top. But I'm off next week, on holiday for Independence Day, so you have two weeks to get to them. What's more, both pieces eventually converge on the same message: the importance of values in determining how we relate to technology.
Craig Taylor's book shows two very different ways of looking at New York City. One, increasingly common, is the mode of looking at New York through a screen (gripped in the hand while toddling along a sidewalk). Near the end of Craig's book one interviewee calls this the "virtual reality fantasyland" version of New York. The alternative, he continues, is to see New York as a community of people with an opportunity to acknowledge, respect, even love one's neighbor. He doesn't mean it in a sentimental way, but rather from his lived experience, having volunteered for years at a soup kitchen for New York's homeless.
Similarly, in Wade Roush's interview of me, the question came up: how do we make choices in a technological society so thoroughly dominated by Google? My answer is, again, about values. If we first determine what we're living for, it becomes much easier to decide what tools and platforms we should – or should not – use.
New York is still alive with authentic spirit, and so is the internet, outside the grip of Big Tech. But these environments are under threat. If we can get clear on our values, we can build from there.
Post a comment (for Creative Good members)
Have a safe and responsible holiday weekend: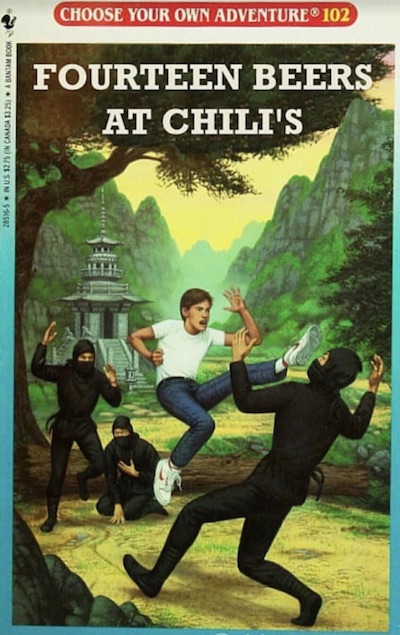 ---
New members-only column (June 30, 2021):
🔒 The fashion industry is captured by Silicon Valley – and China: a deep-dive into how Silicon Valley is influencing the fashion industry, which itself is trying to engage with China.
(This is only for Creative Good members: you can join Creative Good to get access.)
---
See you in two weeks,
-mark
Mark Hurst, founder, Creative Good – see official announcement and join as a member
Email: mark@creativegood.com
Read my non-toxic tech reviews at Good Reports (see the new entry on Removing your info from data brokers)
Listen to my podcast/radio show: techtonic.fm
Subscribe to my email newsletter
Sign up for my to-do list with privacy built in, Good Todo
Twitter: @markhurst
- – -