Why the plague will not stop us

I remember clearly, a little over 18 years ago, the days just after the terrorist attacks of September 11. In this very email newsletter I invited readers to mail checks made out to the local firehouse, a few doors down 38th Street. Several firefighters had died and federal benefits for the families hadn't arrived yet.
Now we're in another terrible crisis, but this time we're the ones - all of us - who are going to need a check. Among other things. We're in the biggest crisis since 9/11, and it's still so early that it's hard to draw any conclusions. (Though as for a national payment, I'd welcome it as a long-needed correction to the absurd concentration of wealth and power in Big Tech and finance.)
Nevertheless, we must continue on: creating, learning, and showing empathy for the people we're creating for. For Creative Good clients, I'll continue to advise on how to create digital products that work for "both sides of the screen" - the team and the user. In other words...
The plague will not stop us.
Here I'm indebted to L.M. Sacasas for his always-thoughtful newsletter, which this week includes a quote from C.S. Lewis, speaking at Oxford in 1939 about living a meaningful life during a crisis - in that case, of course, the outbreak of war. Lewis says that we can't wait for things to "get back to normal":
Human life has always been lived on the edge of a precipice. Human culture has always had to exist under the shadow of something infinitely more important than itself. If men had postponed the search for knowledge and beauty until they were secure the search would never have begun. We are mistaken when we compare war with 'normal life'. Life has never been normal.
Life was never normal, and life certainly isn't normal now. I'm going to wash hands, sit at home behind this screen, and get on with creating good online.
And we will get through this. Or as the meme puts it...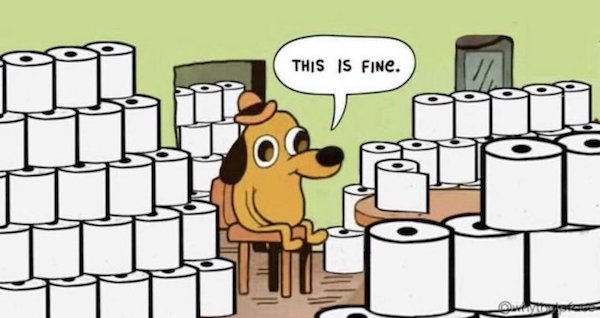 I've already posted one Techtonic radio show during the pandemic: this past Monday, surprisingly, there was a lot of laughter as Dan Casey and I looked at Big Tech contractors, generative architecture, and some ridiculous emails:
• Download the podcast.
• Or listen via this archive link (you can jump straight to the interview here).
• See playlist, which has some more links and memes.
As I mentioned during the show, I'm using Twitter more - and looking forward to the time when I can get back to using Twitter less. But if you'd like to follow my updates, I'm at @markhurst.
Corona resources
• Separating the Facts From the Misinformation About COVID-19: The facts, the ethics, and the protective measures you should take.
• As mentioned above, I've linked to a bunch of resources on Twitter at @markhurst.
Finally, here's how not to block viruses...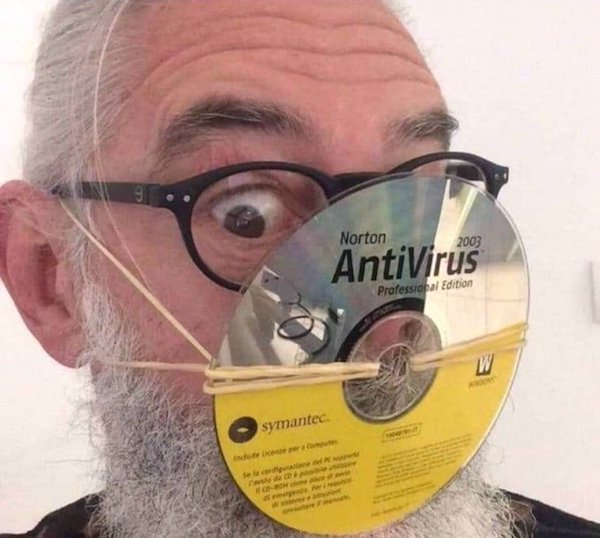 Until next time . . .
1. Wash your hands and stay healthy!
2. Reach out to Creative Good for any digital- transformation needs during this challenging moment. From user insights, to product strategy, to full-stack development - we're here.
-Mark Hurst
Email: mark@creativegood.com
Twitter: @markhurst
- - -